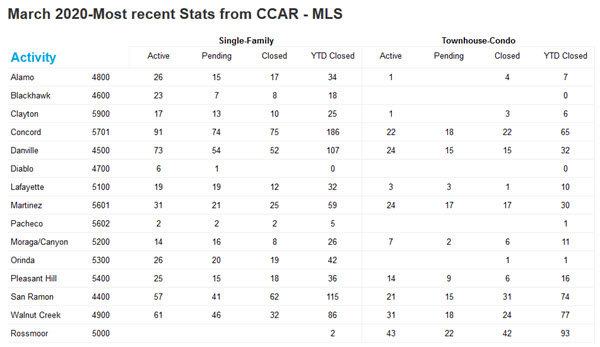 As we continue to sift through the information and understand the impact of corona virus on our lives, we offer a statistical perspective on the pandemic's impact on residential real estate.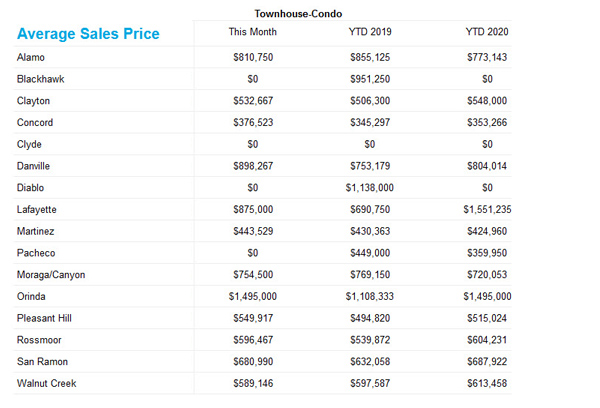 And, from a personal perspective:

It's still too early to give hard numbers. Forecasts keep changing not just by the month, but by the week and even day. We went into the SIP on strong footing, much different than the recession of 2008-2010. Dec 2019-Feb 2020 jobs were ramping up! Feb housing was on track to start a very strong spring selling season and consumer confidence was high.
However, bad news is that sheltering-in-place is keeping many people from earning and spending which makes up 60% of our Gross Domestic Product (GDP). 2 MM have applied for unemployment. Experts say GDP could be off by as much as 5-10% in 2020. Another piece of the puzzle impacting consumer confidence is the dive the Dow Jones took, although some traction has been made since that has lessened the overall fall YTD.

Regarding real estate, from a recent March realtor survey 48% of agents had buyers withdraw their offers, 57% had sellers pull their listings and 31% had transactions fall apart. Financing made things tough for a lot of buyers to get a loan. (see posting later in the NL in regarding to Lending issues)
9 out of 10 buyers expect home prices to decline and are waiting for that to happen. Yet sellers see the price declines as temporary, which results in a gap in expectations. Closed sales across the Bay Area have seen a 10% decline, along with an 8% decline in list price from early March. And, since the COVID-19 crisis, new listings statewide dropped by half.
Yet there is good news: the last 2 weeks show modest increases in new listings. And Pending sales, went up last week over the week before. Interest rates are right around 3.125% with lenders suggesting they will go ever lower, getting down to 2%. We've also seen the biggest drop in housing starts since 1984 lending to the already low, low inventory which will help prop up prices.
We see a recession of sorts coming, and believe it will be fairly significant yet short lived. We see a rebirth of consumer confidence. We personally know of many buyers and sellers waiting for the economy to open back up and we believe there will be a lot of pent up supply and demand all hitting at once. There are opportunities now while others try to figure out what will happen.